Quick Intro
---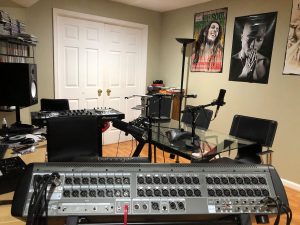 SkoolDaze Radio is a Global internet radio station passionate about world music and new emerging artist. In addition to streaming, SkoolDaze Radio maintains an endless  playlists covering every genre, almost every decade, and even most moods. So if you're looking for your SkoolDaze hits to my skooldaze hits, music to play at BBQs, or just a good world music station, SkoolDaze Radio has you covered. … We are 24/7…
Our job is to give other people a voice, to let them be heard. The general public deserves the truth. Nevertheless, everybody is owed privacy and respect. There are strict laws against defamation and calumny both in Europe and in the USA.
Radio broadcasting is a «hot» media. Hot in the sense that it brings the news immediately, right as it's happening, also because it's a man or a woman talking to other men and other women, be they young, adult or old. It's a voice. But one must tread carefully when it comes to fastness. One should never spread neither rumor nor hearsay. History has shown us just how far disrespecting exactness and objectivity can lead.
ON AIR DELIVERY – THE RIGHT TONE
RESPECTING OTHERS
ACCURACY
BALANCE
CLARITY
NO COMMENTING
PROTECT YOUR SOURCES
KEEP IN TOUCH WITH THE NEWSROOM AND THE MUSICAL WORLD

Tha Silent Assassin (Edward Pratt)
Every Friday Evening
THE "WE RUN…" SHOW

11 a.m – 3 p.m
Reggae & Dancehall presenter

Sunday 10 p.m. – 1 a.m.
Monday 3 p.m. – 6 p.m.
Monday 10 p.m. – 1 a.m.
The late night show