Cooking with Mai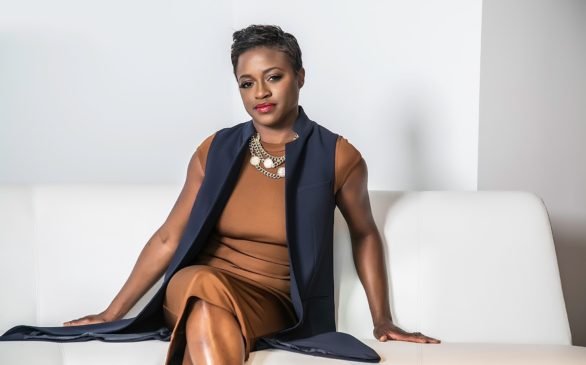 Authentic West African Food
Chef Maimuna Zubairu-Burnette, commonly known as Mai, immigrated to the United States with her family from Sierra Leone, West Africa at the age of nine. She currently resides in the Washington, DC area. Mai is the founder and CEO of Mai's Kitchen Food Service. She launched Dinner with Mai in 2019, to combine her passion for people and food. Dinner with Mai is a social event where guests enjoy authentic West African food with good company.
In her book, Mai shares some of her family's traditional Sierra Leonean dishes which she grew up enjoying, as well as other well-known West African favorites.
She not only offers 16 recipes, but also the history of the dishes and any slight variations in preparation depending on country or background.
Meet with Maimuna Zubairu-Burnette
Hello! My name is Maimuna Zubairu-Burnette, commonly known as Mai.  I am a Mother, Businesswoman, award-winning International Management Consultant, Chef, Women's Advocate, and Inspirational Speaker.  
I am the founder and CEO of the Women's Empowerment Network (WE Network) and owner of Mai's Kitchen Food Service.  I serve as the U.S. Ghana Chamber of Commerce Ambassador to Sierra Leone and International Adviser on The Woman Behind the Business (WBB)  board.
I was born in Freetown, Sierra Leone, and immigrated to the U.S. at age 9.  I reside in the Washington, DC metropolitan area.  I obtained an undergrad degree in Political Science and Criminal Justice with a minor in Sociology, and an M.B.A in Management from Frostburg State University. 
I am passionate about people and enjoy empowering others to achieve their goals.  I am active in both the African American and African communities, where I provide mentoring, advice and resources to others. I enjoy spending time with my beautiful daughter Aziza, traveling, cooking, and learning.
Shoutout to SkoolDaze FM for the interview a few weeks ago! I was informed that I had the highest rating thus far!
I'm gonna brag, as always, my people showed up for me. Even with an hour notice on a Saturday night, y'all still showed up for me.
I'm very aware that I will not be where I am without the love and support from my virtual community. Thankful for you all.
Thanks again for the interview,
Kacey Filo Joe and Olushola Gerald Cole!!!!!!!!