Meet Gerald AlCole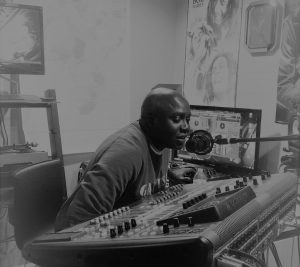 Gerald AlCole brings back SKOOLDAZE this time on the Airwaves with entertainment, news and live talk shows. He debuted as host of The Sunday School Show on African FM, which brings together music across the musical spectrum, Gerald brings you the very best in modern and vintage world music, plus one hour of Gospel. As he always say: "I want to show that great music is great music and it reaches different generations… sometimes it's not cool to like older music, but once you get past that, it's just great music.
Gerald started musical DJing in Freetown in the early 80's. He did not have his own equipment but used to carry his albums around to share with DJs, His love for Gerald AlBright's music gave him the name AlCole… I do remember Gerald in the 1980's when his mother and sister went on summer flight to England all he asked was for them to bring him the latest top 10 chart albums… They brought him back, Gregory Isaac' latest album Front Door, Christine Robinson "where is my man", Kool and the Gang 1980 Celebration's, Sugarhill Gang "Rapper's Delight and to name a few… I remember when he took his Gregory Isaac Front Door album to The Gel nightclub "Substitute and Front door" became a hit that very night.
While he was in school in New York he used to be the roaming DJ for most house parties in New York and New Jersey, sometimes in Maryland. Gerald was always roaming record stores every weekend, especially Tower Records on Broadway and 66th street, which used to be his hanging spot. his first Album bought at Tower records was by Rapper Dj Scott la Rock (South Bronx) released in 1987. His apartment in the Bronx/Jersey City used to look like a Library of books and vinyl.  Gerald ended up collecting hundreds of albums, before CD's took over the DJ world.